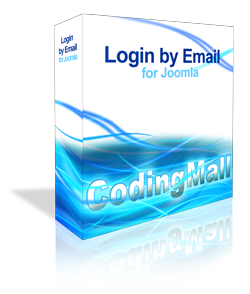 Our Joomla Plugin pre prihlásenie pomocou e-mailovú adresu allows users to login either by their username or by their email address. They do not need to remember their username now!

Jeho jednoduchá, stačí nainštalovať a publikovať plugin.
Dáme vám plnú záruku vrátenia peňazí ak tento plugin nerobí svoju prácu.

Kompatibilný s Joomla 2.5 a Joomla 3. Získať ponuku špeciálnych Discout!

Price £19.99 Špeciálna ponuka £9.99 ................. kúpiť teraz