Versione GOLD
mente introdotta in sola introduzione, DISPONIBILE! Contattaci ora!

Dopo aver introdotto il nostro negozio Multi per il plugin Virtuemart, ora stiamo andando avanti con il nostro nuovo Multi Store - Multi Vendor extension (GOLD VERSION) for Joomla 3.x e Virtuemart 3.x. Abbiamo anche una versione per Joomla 2.5 e VM 2.x.

Si noti che un negozio secondario è anche indicato come sito secondario, archivio fornitori e sito fornitore qui. Questi sono tutti uguali.
Shopping Mall come Setup
Our Multi Vendor Virtuemart extension allows you to setup a "Shopping Mall" like Virtuemart online e-commerce shop. This kind of setup

consente ai fornitori di disporre di metodi di pagamento separati, metodi di spedizione separati e metodi di spedizione diversi, se necessario.
Two options for money. It can directly go to vendors or you may receive it as site owner. Then you may send it to vendors. Ogni fornitore può applicare le imposte in base al suo requisito e alla sua ubicazione fisica.


GOLD VERSION Highlights:
- Ottenere grande multisito, ambiente multi-vendor con una sola installazione di Joomla e Virtuemart
- È possibile impostare un modello diverso per ogni negozio fornitore (sottonegozio) o semplicemente utilizzare quello principale.
- Condividi le categorie e gli articoli di contenuti Joomla nel sito principale e nei negozi secondari, nonché scrivere contenuti diversi


Video breve - Visitor View
Short Video - Vendor View
- Separate and/or shared Virtuemart Products and Categories on Main site and sub sites (vendor stores)
- Mostra diversi moduli su diversi siti figlio o condividerne alcuni per tutti i siti
- La configurazione è molto semplice per il nostro plug-in Multi store multi vendor per virtuemart.
- acclamato come il miglior Multi Vendor, estensione multi sito per Joomla e Virtuemart con grandi caratteristiche.
Installazione Passo al passo
Istruzioni di installazione sono disponibili se lo si sta installando da parte
Per ulteriori informazioni sul nostro negozio Joomla Virtuemart Multi store, multi vendor, seleziona la tua scelta qui sotto:

Other Variations
One Sito Main con più fornitori con un singolo carrello (Multi Vendor, Single Cart). È possibile anche separare il sottodominio o il dominio separato per ogni sito secondario del fornitore.
Fornitore singolo, Single Cart Virtuemart. Un sito principale e più front-end nei sottodomini o in altri domini.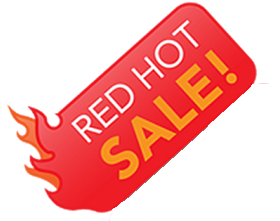 Multi Store - Multi Vendor Virtuemart
Multi Store - Estensione multi-fornitore per Virtuemart 2 e Joomla 2.5. Esso consente di avere più fornitori che gestiscono i propri prodotti.
£399 - Buy Now - Only £299 £299