70 milioni di persone non possono sbagliare. Usare il potere di Pinterest per crescere il tuo business ora.
There are more than 30 billion pins and growing--rapidly--on Pinterest. Pinterest brought in more than 3 times the traffic of Google Plus, YouTube, Twitter, StumbleUpon, LinkedIn and Reddit combined, according to Shareaholic's Q3 2014 Social Media Traffic relazione .
abbiamo fatto questo "Pinterest Rich Pins Virtuemart plugin" per presentare l'e-commerce negozio prodotti ben su Pinterest. Il tuo aspetto di prodotti utilizzando Rich Pins sarà molto più potente rispetto ai perni ordinari. Questo plugin viene fornito con un pulsante "Alfonso" integrato, automatico. Vedere la schermata di pagina Dettagli prodotto qui sotto.


visualizzazione elenco Pins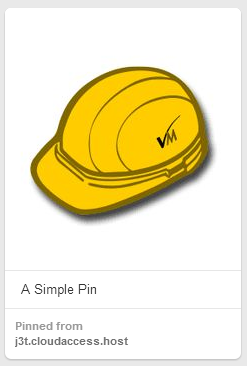 An ordinaria Pin su Pinterest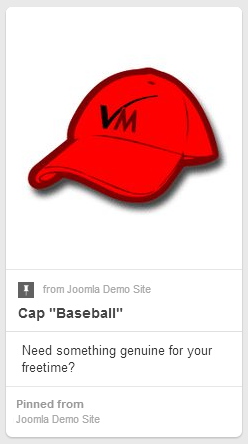 A Rich prodotto Pin con questo plugin
pin dettaglio vista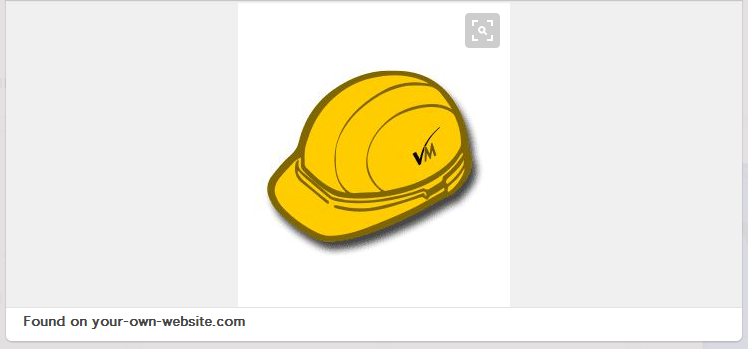 Ordinary Pin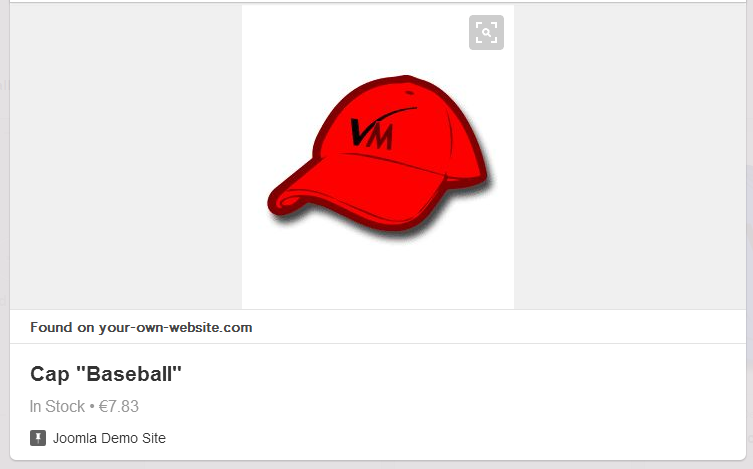 Rich Pin with Price & Stock - Created with the Plugin
How to Setup
installare il plugin. Si tratta di una normale installazione da Joomla posteriore fine.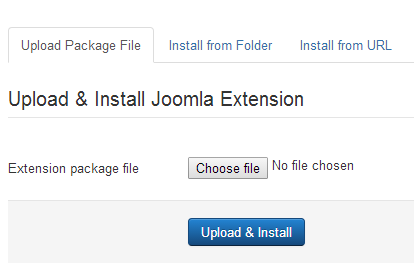 Verifica eventuali dettagli di prodotto pagina di fronte fine. Copia è URL.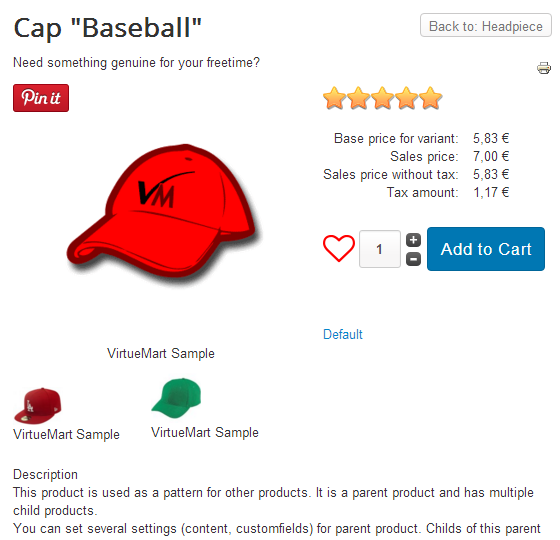 fare clic sul pulsante "Convalidare Rich Pin". Questo vi porterà al sito Web dello sviluppatore di Pinterest. Immettere l'URL della pagina prodotto. Fare clic sul pulsante Verify.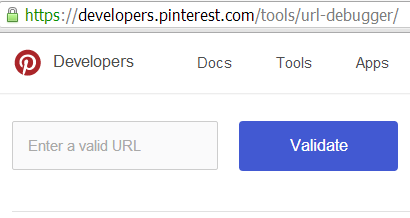 complimenti!
la configurazione è terminata. Presto si otterrà un'email di approvazione da Pinterest se Rich Pins sono approvati per il tuo sito Web.


provare prima di acquistare
di prova completamente funzionale, libera è disponibile. Vi preghiamo di contattarci per farlo ora.


Super sconto
Money Back Guarantee
We are confident about our product. 14 Days money back guarantee. We will refund your money if this plugin does not work on your website.

Disclaimer: Abbiamo non sono affiliati con Pinterest in alcun modo. Approvazione del tuo Rich Pins è sulla loro decisione di sole. Si consiglia di scaricare e installare la versione di prova del nostro aspetto Rich su Pinterest per Virtuemart plugin e verificare la tua pagina di dettagli di prodotti. Una volta approvato il primo pin è possibile acquistare il nostro plugin. È sufficiente ottenere un pin approvato da Pinterest. Dopo di che non c'è bisogno per l'approvazione e il tuo PIN sarà immediatamente pubblicato.