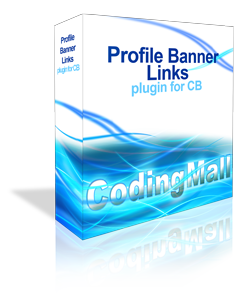 This Community Builder plugin shows available banners with html that a profile owner can paste anywhere on the web to invite others to see his profile. It is like "See us on facebook" or "follow us on twitter". Links will be shown in a separate cb tab.

Banner creation is very simple. As site owner, you just need to upload banner images to /components/com_comprofiler/plugin/user/plug_profilebannerlinks folder. This plugin automatically generates linking code for them and show them as awailable banners. We have included a sample image to give you an idea.
Allowed file types for banners are .jpg, .gif or .png.

Why not take advantage of the introductory price for this great advertising tool?


Contact us for a live demo or FREE Trial.
£39.99 Special offer £19.99 ........................... Buy Now