A unique moduel to add unlimited videos from YouTube, Vimeo and many other video sites into your products, categories, CMS blocks and many other places. The best thing is that it does not modify any core files of PrestaShop.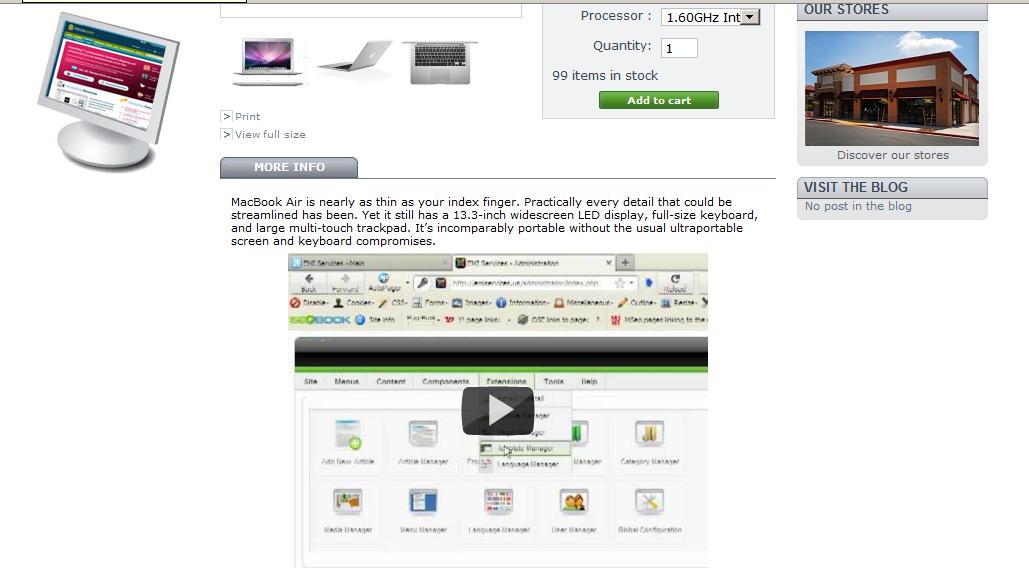 This module allows you to make your site more attractive and easier to understand with videos embedded in your products, categories, CMS articls and many other places.

Your customers can have a better understand of your site with Videos in CMS articles and a better understanding of your products with videos in product description.
Detailed user guide is available in installation package zip file.

Features :
Unlimited Videos can be embedded
Video embed from most popular video sharing sites like YouTube etc.
Videos in CMS blocks/articles
Different Video sizes are allowed
Very easy to embed videos
Videos can be added in Products, Categories, Manufactures and any CMS article.
No hacks! No modification in PrestaShop core files.

Please contact us to buy it.