SimSu - Gold Edition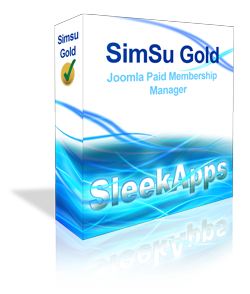 Joomla 3.x ready!

After great success of SimSu we are glad to announce a new Joomla Membership Component, the GOLD version of SimSu. It has all features of SimSu (Simple Subscription Manager) plus new exciting features. We call it SimSu GOLD. Try it now. It is a nice Joomla Membership Component for Paid Subscriptions. You will like this simple and powerful joomla membership extension for your next joomla site.
Free Trial Available with free support. Contact us for more information.
Highlights:
Joomla 3.x native Subscription Membership extension

Easy to Use.


No hacking and joomla remains easily upgradable
Create Free plans or Paid plans as many as you want
Trial Period for subscription. A great feature to offer by our Joomla membership extension.
Manual approval of subscriptions on your choice
Option to display selected plans on different menu items

Block/unblock user accounts on subscription/expiry.
Custom email sending to user on subscripiton.
Custom Email sending to admin and other email addresses of your choice when a subscription is created.
Add user to different virtuemart shopper group on subscription and expiry.
Supports recurring billing. It is very secure and does not store user's credit card information on your system. Instead everything is handled on highly secured paypal system.
Even visitors can buy/subscribe. No need to register first.
Unlimited number of Subscription Plans with flexible plan durations. Lifetime, yearly, monthly, weekly and daily. You can also define a frequency with period type. Like 3 months or 10 days etc.
Simple and effective Joomla membership component for Joomla subscription and Community Builder Subscription (CB Subscription).
Free Trial Available.
Please contact us to have a Free, Fully functional trial for 15 days!
Built-in Payment Processor

Instructions to use:
It is very simple. Our Paid Membership component's payment system does not require virtuemart to receive payments. It has its own paypal system. Following are simple steps to configure it.

Configuration:
- Go to Components >> Paid Membership Manager >> Configuration
Configure settings. For example, Set 'Force Subscription' to YES to force logged in users to have a subscription.

Create Plans:
- Go to Components >> Paid Membership Manager >> Subscription Plans
- Create subscription plans, Free (zero amount) or Paid.

Frontend:
- To show plans in frontend, point a menu item to
index.php?option=com_simsu&view=plans


Optional Payment Plugins
(Separate Purchase)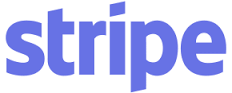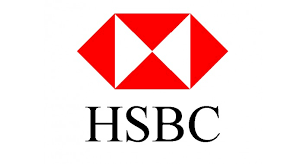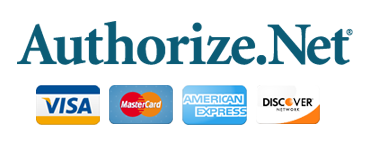 Screenshots:

Paid Membership Component - Configuration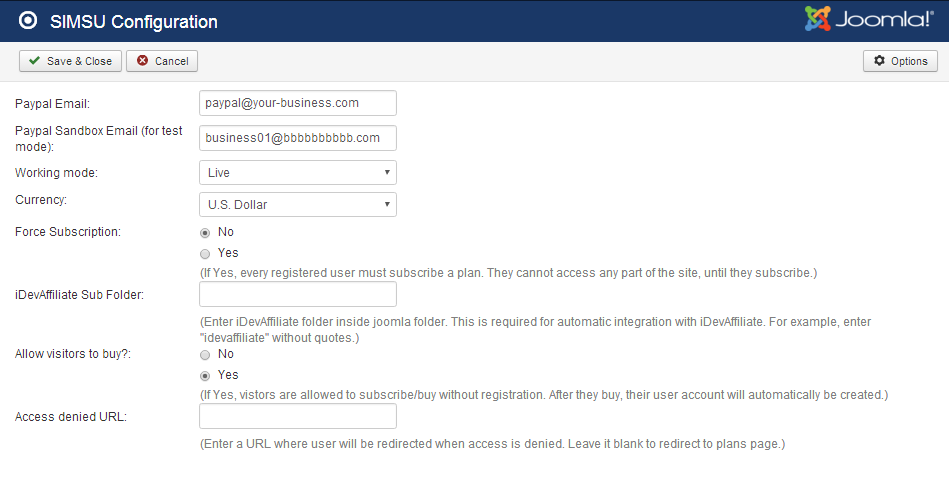 Paid Membership Component - Plans List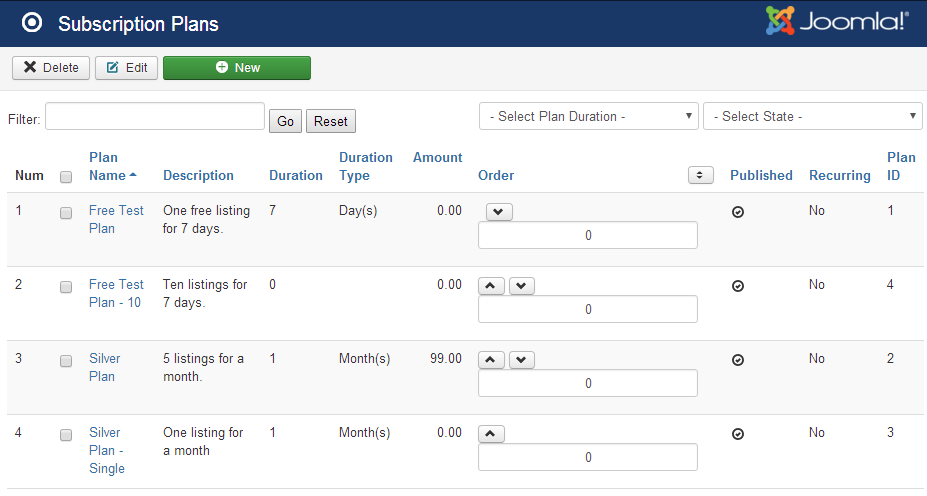 Paid Membership Component - Plan Details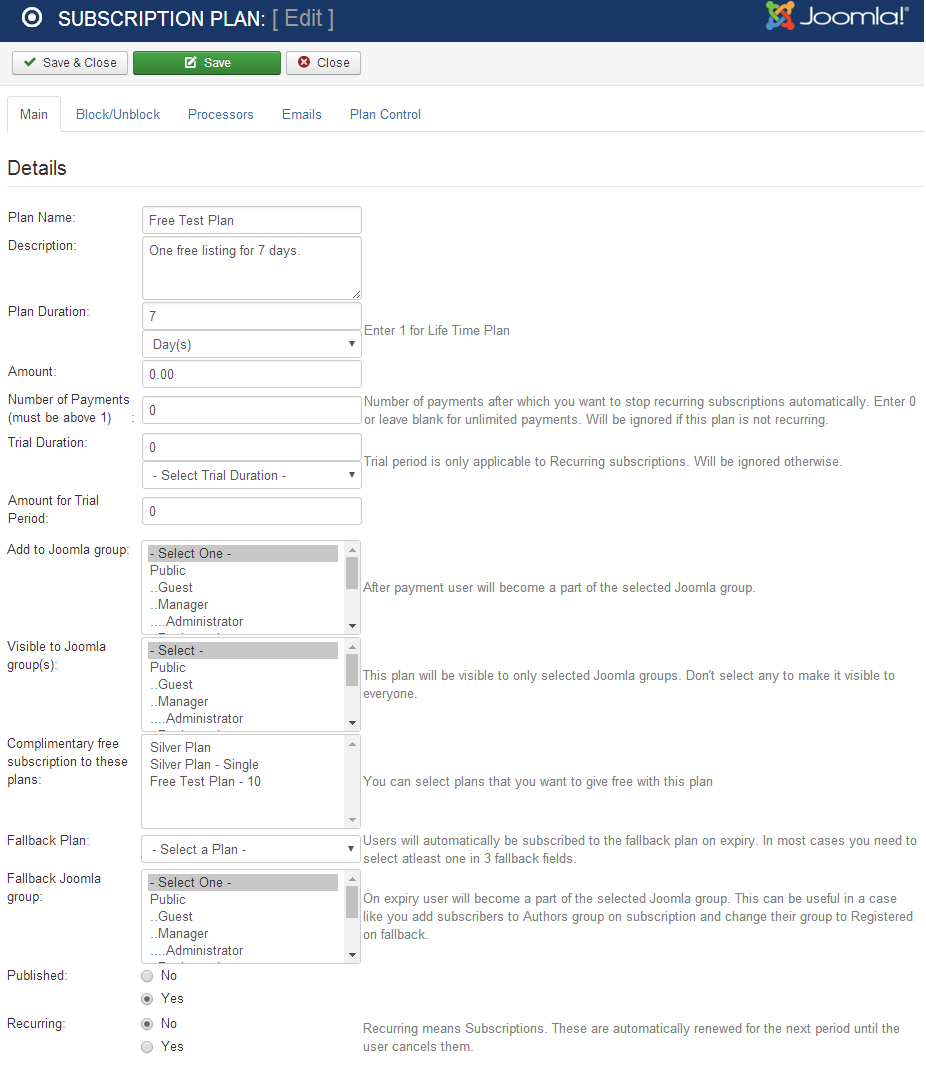 Paid Membership Component - Plan Details - Block/Unblock User




Paid Membership Component - Plan Control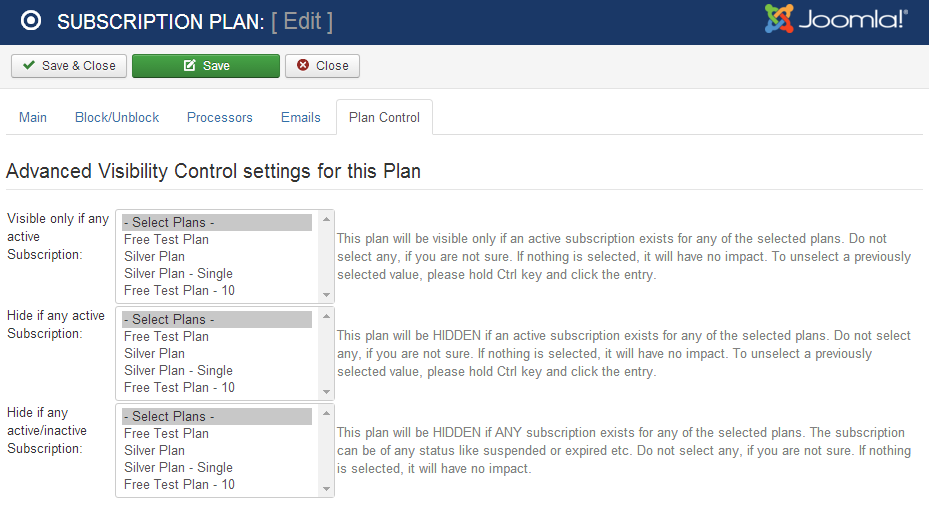 Paid Membership Component - Plan Email Notification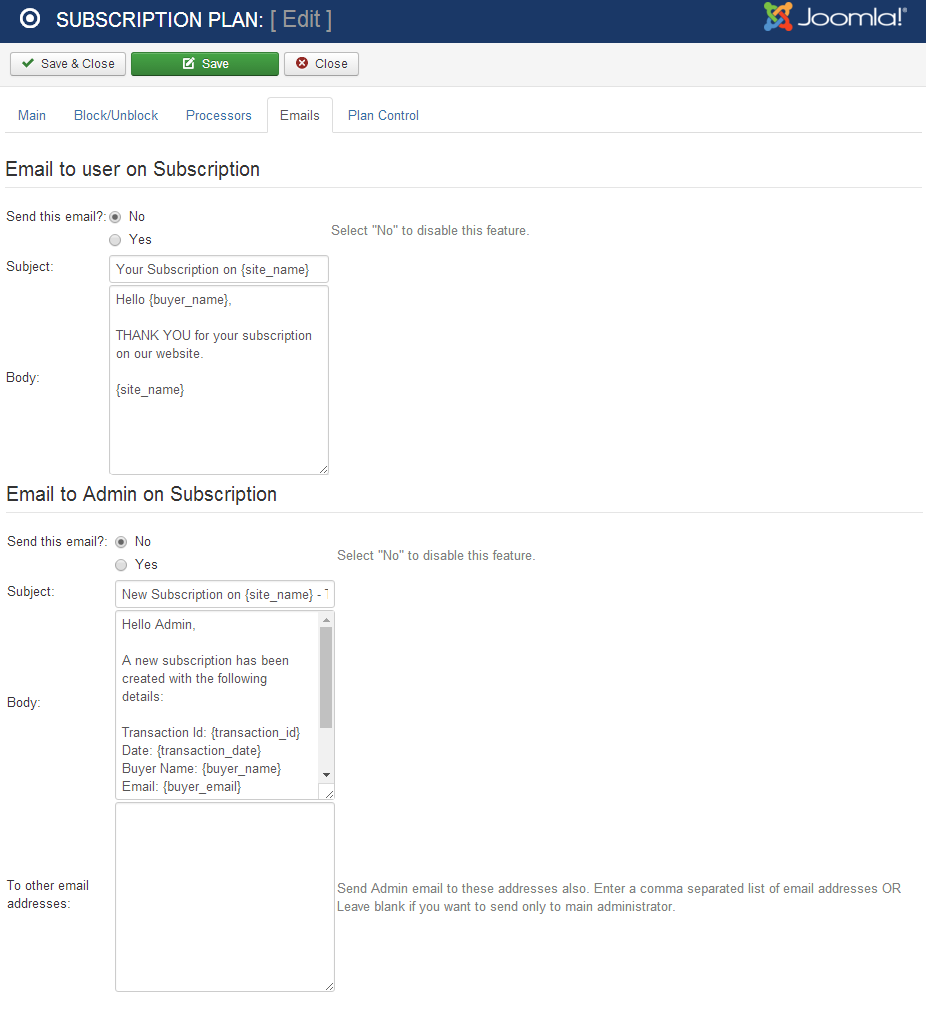 Paid Membership Component - Plan Subscribe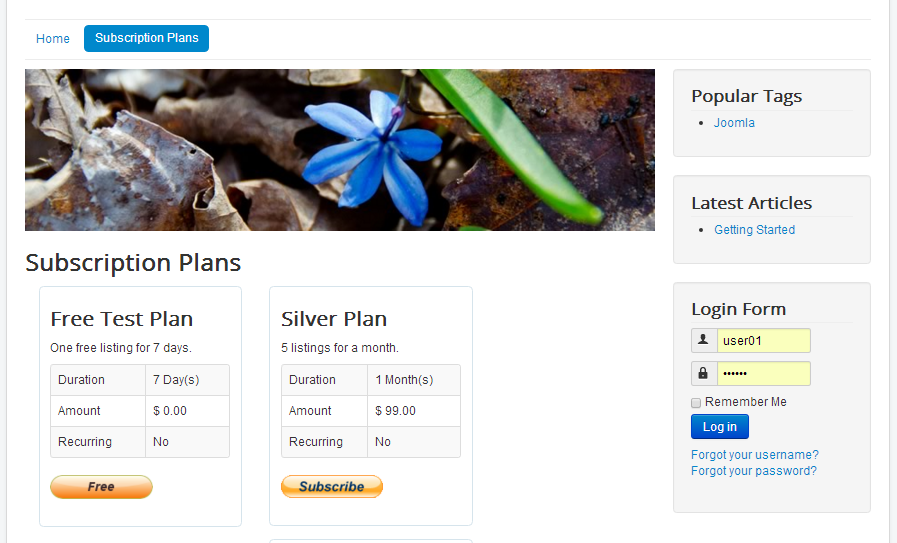 Paid Membership Component - Subscriptions List




Paid Membership Component - Subscription Details