Two in one, Joomla Membership plus Access Control
Paid Membership Extension without Access Control
Joomla 3.x READY!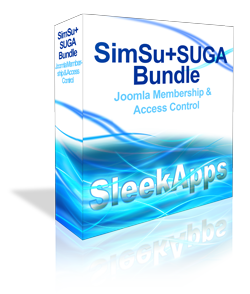 The ultimate bundle for Joomla Membership. Two Joomla extensions to get the power of subscription combined with access rights. Exercise total control over your user access while monetizing your site. Best of all, you'll save great on buying the bundle.

Product Highlights:
- No hacking and Joomla remains easily upgradeable.
- Possibility to restrict any Joomla section, category or even a single article with Joomla access control extension.
- Unlimited number of Subscription Plans with flexible plan durations with SimSu, the subscription extension for Joomla. Lifetime, yearly, monthly, weekly, daily and hourly. You can also define a frequency with period type. Like 3 months or 10 days etc.
- Unlimited access group creation. You can assign users to multiple groups and can customize individual access rights for groups of users or even each single user.

- Restrict any page of any component based on url.

- Restrict any action of any component based on url.
- Show blog view intro section but protect full view.
CONTACT US NOW TO GET A FULLY FUNCTIONAL FREE TRIAL
With Additional features:
Create Free plans or Paid plans as many as you want
Trial Period for subscription
Manual approval of subscriptions on your choice
Option to display selected plans on different menu items
Block/unblock user accounts on subscription/expiry
Custom email sending to user on subscripiton
Custom Email sending to admin and other email addresses of your choice when a subscription is created.
Add user to different virtuemart shopper group on subscription and expiry.
Extra security on Paypal checkouts
£79 - Buy Now - Only £69.99 £69.99
A few screenshots:

Paid Membership Component - Configuration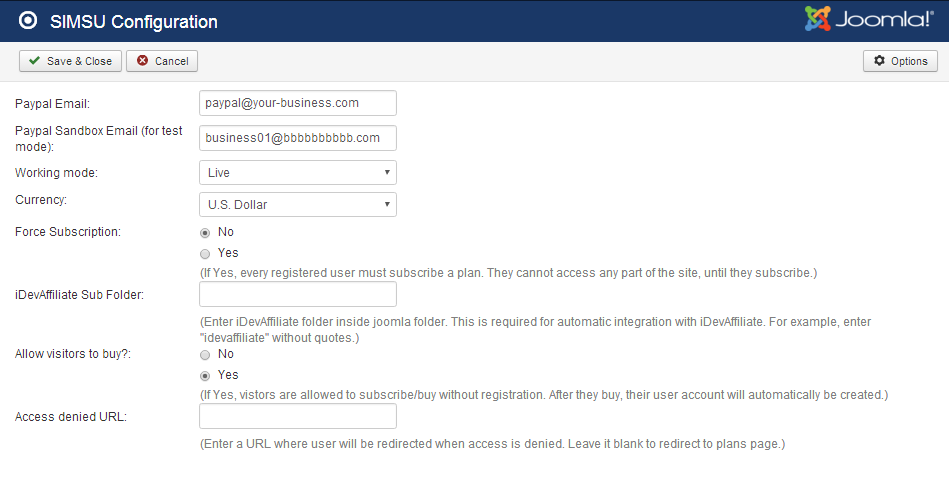 Paid Membership Component - Plans List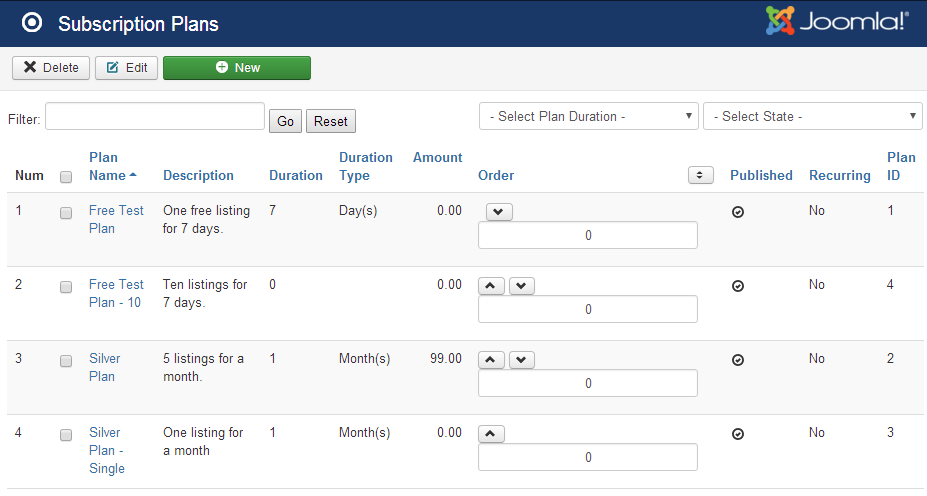 Paid Membership Component - Plan Details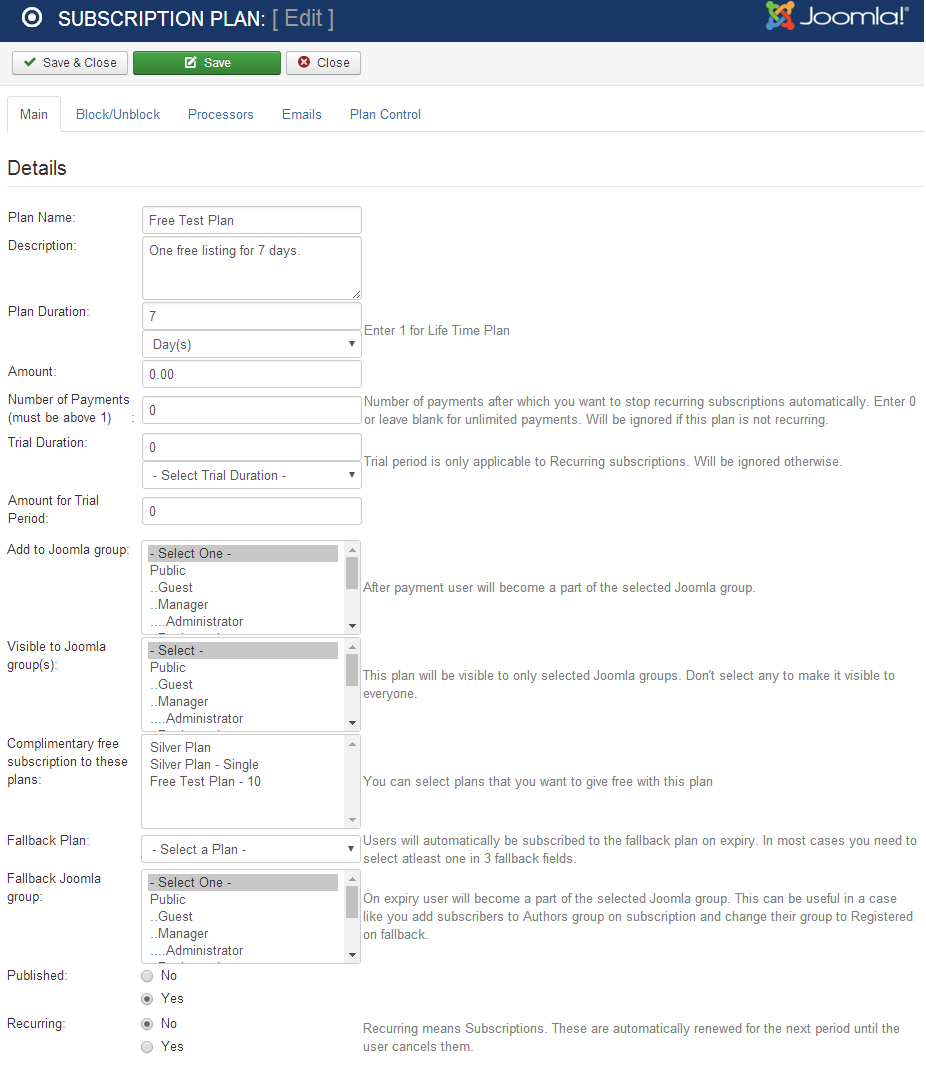 Paid Membership Component - Plan Details - Block/Unblock User




Paid Membership Component - Plan Control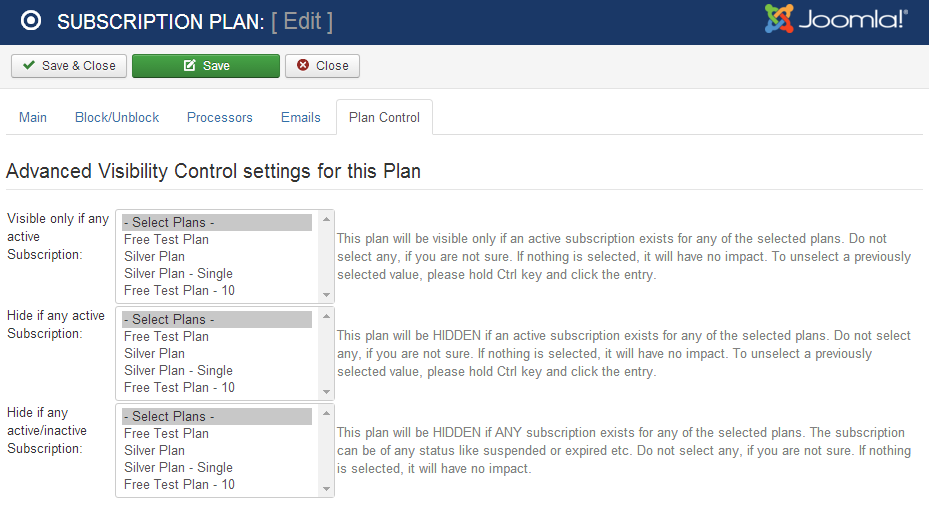 Paid Membership Component - Plan Email Notification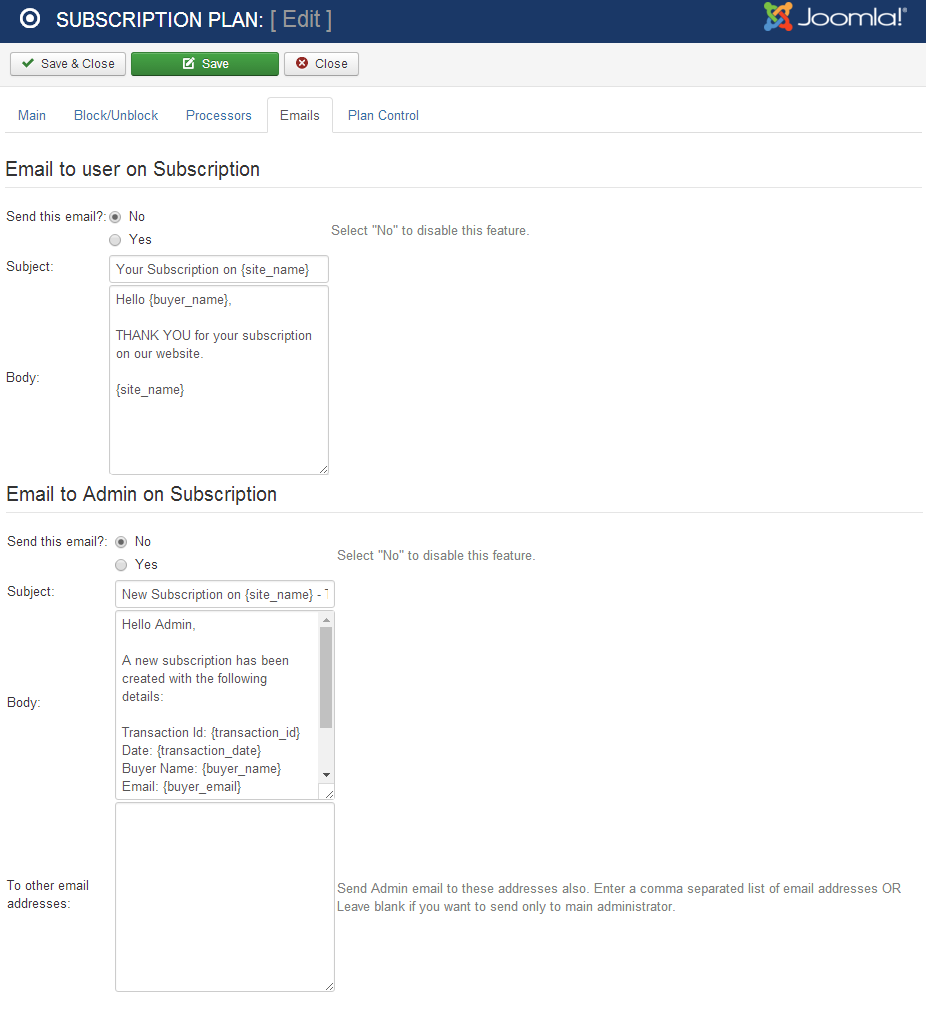 Paid Membership Component - Plan Subscribe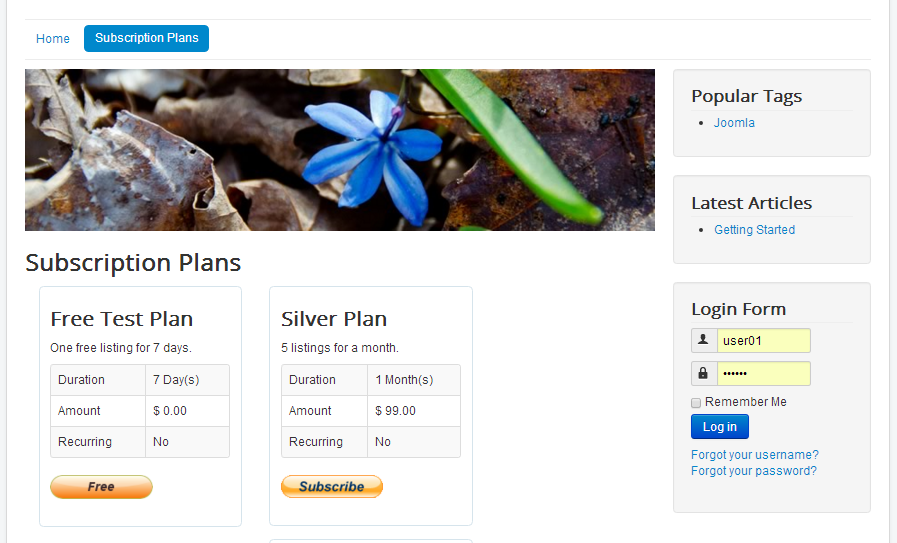 Paid Membership Component - Subscriptions List




Paid Membership Component - Subscription Details